Language Corner Events
Come join us at one of our special events, designed to give students the chance to relax and get to know each other while practicing their new language skills!
Language Exchange @ Bar Nights!
Out of personal experience, we believe that speaking a foreign language is easier when it's late and you're standing in a bar. Or does this has to do with the alcohol?
Anyway…. it's good to practice a foreign language in an environment where you can hangout and relax. That's why we organize language exchange Bar Nights!
On a language exchange Bar Night you can meet other students and practice the language you are learning while drinking a beer and having fun! The good thing is that you are not obliged to anything other than have fun.
Check us out on Facebook, Twitter or Instagram to stay updated with dates!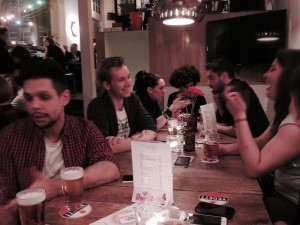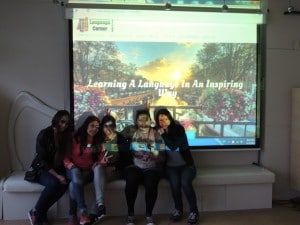 Break out the pop-corn and candy for our movie nights at Language Corner! We will show a movie in the language that you are learning. A great way to practice your English, Spanish or Dutch listening skills while hanging out and eating some snacks!
Picnic in the Park
Spring has arrived at Language Corner! Join us for an afternoon in Vondelpark for food, drinks and fun! We will be incorporating fun language activities and exercises to make the most out of our afternoon. More information will be available soon, so be sure to stay updated on our social media pages!