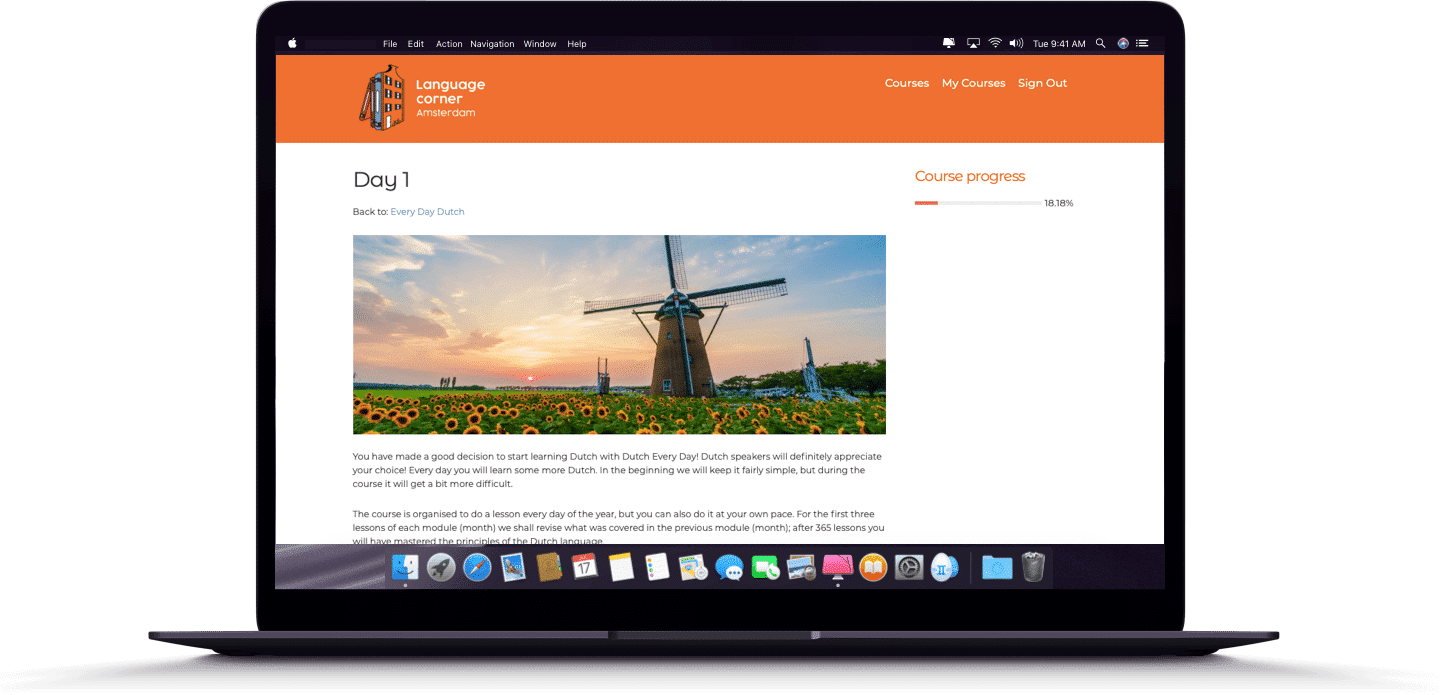 Duration
2 weeks
Amount of lessons
2 private sessions
Total amount of hours
3 hrs (private sessions)
Lessons per week
1 or 2 lessons/week
Online preparation training
This training is a combination of a self-study online course and online individual sessions with a Dutch teacher to prepare you for the Basic Civic Integration Examination Abroad (Basisexamen Inburgering in het buitenland). You need to pass this exam to apply for the mvv (long-stay visa).
Lay-out of the training
This online training prepares you in the best way for the Basic Civic Integration Examination Abroad. This training will give you the confidence you need to pass the exam. You will receive access to an online environment with useful tips & tricks and examples of the real exam. Besides you can schedule 3 hours of private sessions with one of our Dutch teachers to prepare you in the optimal way.
After the registration, we will assign you a teacher for the private preparation sessions. You can schedule the online lessons together with the assigned teacher.
Dutch A1 level needed
For this training you need a Dutch A1 level. If you don't have the A1 level yet, you can buy the Package Preparation Basic Exam which includes a Dutch A1 beginners course as well.
Are you not sure whether you have the A1 level already? Then request an intake here to assess your current level.