Description
Semi-intensive Dutch beginners course A1 which brings you from the beginners level A0 to the A1 level.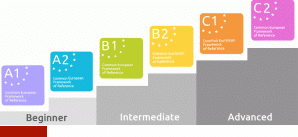 Duration: 7 weeks
Date last lesson: 6th of March
Amount of lessons: 14 lessons (2,5 hrs. each)
Total amount of hours: 35 hours
Lessons per week: 2 lessons/week
Amount of students: 4-8 students
After the course you will receive a certificate for the Dutch A1 level
How to sign up: Click on the button 'Sign up directly' to book your spot immediately. Your spot in the course will be guaranteed.
For this course the book Van Start is needed.
Do you still have questions? First check our Frequently Asked Questions ?