Welke talen bieden we aan?
Language Corner focust op 3 talen: Engels, Nederlands en Spaans.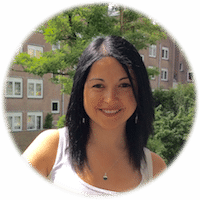 Oprichter & Docente Engels
Hi everyone! My name is Isabel and I'm an experienced teacher of English as a foreign language. I have worked as a Spanish tutor and English teacher with children, teenagers and adults for more than 8 years.
I enjoy travelling and knowing about other cultures and languages. That is the reason why 'teaching' became my passion.
I strongly believe that when learning a new language, it is very important to have teachers that make you feel enthusiastic and comfortable by learning something new, interesting and useful in every lesson. So I hope you enjoy the fantastic learning experience of Language Corner by having a great time!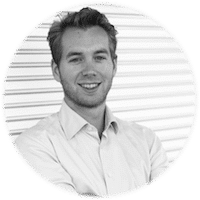 Mede-oprichter
Hi people! My name is Eric and founded Language Corner together with Isabel. I don't teach myself but focus mainly on the administrative and financial part of the company.
I love sports, but football in particular. Besides that I enjoy traveling the world, seeing new places and meeting new people. What I learned from traveling is that a language really connects people. It's hard to communicate and understand the culture of each other when you don't speak the same language.
The goal is to make Language Corner an international company so people all over the world have the ability to learn a language in a professional and fun way! Because learning another language enriches your life 🙂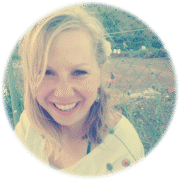 Docente Engels en Nederlands
Hi! I'm Joëtta.
I am passionate about intercultural education and love helping students achieve their language learning goals. I encourage my students to be actively engaged in their learning and aim for my lessons to be dynamic, fun, interesting and inspiring.
I have a bachelor's degree in Psychology and a master's degree in International Development Studies. From 2013-2016 I lived in Málaga, Spain, where I got my teaching qualification, gained experience as a language teacher and learnt Spanish.
When I'm not teaching, I'm working on my music career. I'm studying jazz music in Amsterdam, sing in various groups and I've just started learning to play the ukulele.  Besides teaching and music, I've got a lot of hobbies and interests: yoga, (self)compassion practice, nature, contemporary art and travelling, to name a few.
I hope you have a wonderful time at Language Corner and look forward to meeting you in person!
Docent Engels
Hey everybody! My name is Jacob and I'm from Sydney, Australia. Amsterdam is a bit colder than Sydney, but the bikes, culture and people (that's you!) are what make this epic city my second home 🙂
I'm passionate about the natural world, food, travel and education. I love diversity of all kinds, which is one reason why I became a language teacher.
I find languages fascinating; each one carries an alternative perspective on how to see the world. Learning a new language truly has the potential to change your life, and I think it's a remarkable thing to pursue and accomplish.
I hold a Master of Secondary Teaching and a Certificate of English Language Teaching to Adults. Throughout my studies and classroom experience I've learnt that successful education of any kind must be engaging, and that the best way to capture students' attention is to make lessons fun! I therefore strive to incorporate games, practical skills and laughs in every single lesson.
I wish you the very best with your language journey and hope we meet soon.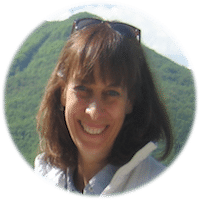 Docente Spaans
Hello! I'm Elena from Madrid. I arrived in Amsterdam around 10 years ago and I love the atmosphere of this city, its mentality and the variety of people who live here.
I studied law, but since I live in Amsterdam I am developing one of my passions through the combination of 3 factors: I like languages, I like teaching and I like working with people.
I decided to devote myself to the teaching of the Spanish language… I enjoy it and try to transmit this good energy to the students. I really believe that this is a good starting point to learn a language by enjoying it 🙂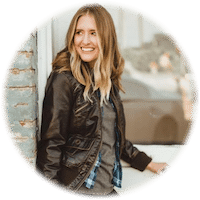 Docente Engels
Hello! My name is Tiana and I was born and raised in the heart of Texas!
Before moving to Amsterdam, I had the privilege of working as a Supplemental Instructor at Austin Community College for a sophomore-level government class. Helping students grasp difficult subjects and understand the complexity of the U.S. Government was incredibly rewarding. I absolutely loved it!
In addition to teaching, I love singing and playing the guitar. Victor Wooten, one of my favorite bassists, once said that we should approach music the same way we learn verbal language – by embracing mistakes and practicing as often as possible.
I believe in viewing mistakes as a necessary bridge to cross in order to communicate effectively in a new language. Remember, a bridge closes a gap. It connects two impassible sides. So let's cross that bridge together! See you in class!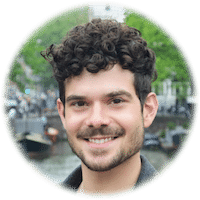 Docent Spaans
¡Hola a todos! My name is Julián, I am from Madrid and I have been teaching Spanish and English for 7 years now.
I have a BA (Hons) in English Literature and Linguistics that I studied in Madrid, London and Lyon and I am currently finishing my Research MA in Linguistics at the University of Amsterdam.
I personally believe that motivation is a key ingredient in language learning. Therefore, I focus on creating a stimulating environment in which students can truly enjoy the experience of learning a new language. Having taught children, teenagers and adults in Madrid, London and Amsterdam has also given me the skill to tailor my lessons to the demands of my students.
Along with teaching, research is my passion trying to understand the role language plays in culture and identity construction. For that reason, I try to give my students a glimpse of the Spanish way of life in my lessons.
I look forward to meeting you and to bring you closer to Spain without leaving Amsterdam. ¡Nos vemos!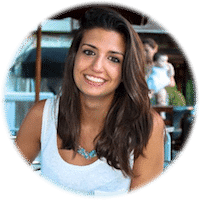 Docente Spaans
Hello! My name is Alida, I am from Madrid and I have been living in Amsterdam since August 2014. I am a childhood teacher and I have a masters' in teaching Spanish as a foreign language, I have a lot of experience with children in many different environments but also with adults from different nationalities.
I highly believe the best way to learn a language is having fun and being motivated and for that my lessons are really dynamic. I provide a positive atmosphere where you can be yourself and where learning a language is enjoyable.
I love traveling, cooking and teaching…but yes I have to admit it, I am really into movies, so you will learn also some Spanish through some parts of them, unless you do not like them 🙂
My goal is not only to let you learn this beautiful language but also that you enjoy it. So let's get started!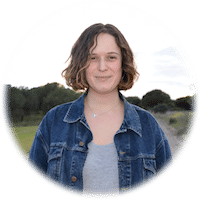 Docente Spaans
Hi, my name is Pilar and I'm from a town near the city of Madrid. I recently moved to Amsterdam in need of a change. I'm in love with this city and most of all, my pink-wheeled bike.
I studied English Studies in Madrid and specialised in applied linguistics. This was just the beginning of my relationship with teaching. I continued my training with different courses and a Master's Degree and since I started I haven't regret it one bit. The proof is that I've been teaching English and Spanish for seven years now. I've taught kids and adults in a wide variety of contexts and I keep on learning with every student I teach.
Making students feel comfortable in class is at the top of my list since I think learning a language is a process that one should enjoy and be excited about it, so I try to make my classes fun and interesting, classes where anybody can make their contributions without feeling stressed out.
Besides teaching, I love watching documentaries, dinosaurs, hiking and something I really enjoy is learning trivia, so you better be ready to get asked a lot!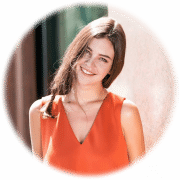 Docente Nederlands
Hallo iedereen! My name is Leana and I am a Dutch-Swiss girl that is lucky to have had the opportunity to live in many countries and learn several languages. Being bilingual from birth, I have always been crazy about languages, and I feel that learning a new language is what gives me most energy. I strive to transmit this enthusiasm in teaching languages myself!
Currently, I study an MA in Language and Society at the UvA. In this master, I learn a lot about language acquisition and the best ways to learn a new language. Of course it is amazing to combine this master with the practical job of language teacher! Next to my master and job as a teacher, I am an actress in the student theatre and I practice yoga.
I strongly believe that learning a new language works best if we learn it in the country of that particular language, so I am really excited to help you all to learn Dutch in the beautiful city of Amsterdam. I provide a comfortable and safe environment so my students feel excited and happy to learn our lovely language. I hope to see you at the Language Corner!